Holiday Apartments on the Costa del Sol
Osborne Property Management & Holiday Rentals provides a comprehensive range of letting and management services in the holiday property market on the Costa del Sol, Spain.
Property Owners
Do you have a home on the Costa del Sol?
Whether you are using it as a holiday home for yourself, or are thinking of renting it to guests, we can take care of all the arrangements for you! See our Owners section for details.
Holidaymakers
Are you looking for a high–quality villa or apartment for a holiday?
We have many luxurious apartments to rent and for sale. Our Guests page will tell you about all the services we can provide for you.
Our Services
Our services include:
Property management
Rentals
Maintenance
Cleaning.
Other services are available at your request — we try and help as much as we can.
You may directly ask for references from our customers.
Our Mission
Osborne Property Management & Holiday Rentals is committed to providing outstanding services for a high quality portfolio of villas and apartments available for holiday renting on the Costa del Sol.
Peace of Mind
Osborne Property Management & Holiday Rentals offers property owners and renters peace of mind with a personalised, boutique approach to services. We handle all aspects of property management, covering all requirements for the letting and maintenance of holiday properties.
Charges
There is no charge for featuring your property on our web site. We only charge a modest booking commission.
Security
Our professional and friendly team will help you maximise the return for your rental property investment by ensuring the bookings are properly administered. We do not handle the rental payments — all monies are transferred directly to you, unless you instruct us to do otherwise.
Premium Guest Group
Extra — Learn Spanish While in Spain!
Whether you are a holiday maker or a long term resident, you can enjoy the opportunity to learn Spanish from an experienced, university educated, native speaker.
Courses can be tailored to your needs at all levels, from complete beginner to advanced, and can be delivered either at our base in Mijas Golf, or at your own home.
Turistas Españoles
Nuestra empresa, que acumula la experiencia de mas de ocho años de trabajo con clientes españoles y extranjeros, ofrece todas las garantias legales requeridas en esta actividad.
Para cualquier consulta sobre reservas de vacaciones o administracion de propiedades puede contactarnos a traves de nuestro correo electronico o nuestros numeros telefonicos.
Le atenderemos en idioma castellano con la calidad que usted merece.
Services for Owners
Welcome pack
Advertising and marketing
Property assessment
Booking Administration
Personal service
And more! See our Owners page for details.
Services for Guests
Meet and greet
Welcome pack
Airport transfers
Golf bookings
Fishing
Go–karting
Spanish football
Booking tours
Laundry
Health and Hospitals
Scuba diving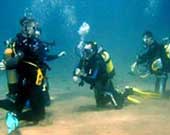 Read more on our Guests page!